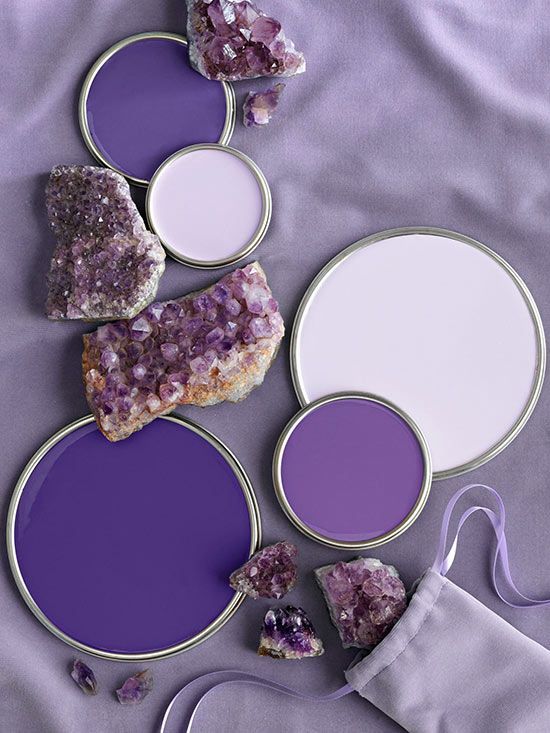 Pantone's 2018 choice –Ways to Introduce The Vibrant & Positive Ultra Violet In Your Interiors!
Pantone's color of the year 2018 is daring, vibrant, bold, imaginative and full of positivity. Ultra Violet has been announced as the Pantone color of the year and with this a new colorful designer voyage has commenced.
According to Leatrice Eiseman, the executive director of Pantone:
"We are living in a time that requires inventiveness and imagination. From exploring new technologies and the greater galaxy, to artistic expression and spiritual reflection, intuitive Ultra Violet lights the way to what is yet to come."
We bet you just cannot wait to introduce the positive Ultra Violet to your home décor in 2018. So go ahead and check out these Pantone-inspired looks and ideas we have curated just for you!
#1 Accentuate-It-Purple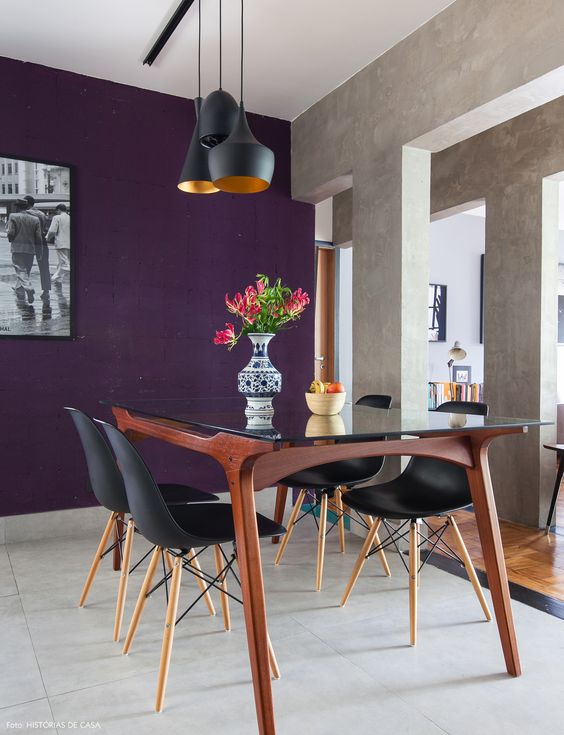 Go all-out and display the gorgeous purple at its best! An accentuated ultra violet wall is sure to be the pride visual delight of your home interiors.
#2 Let-It-Blossom
In case you don't want to commit to this bold color with a fixed change there are simpler ways to add this lovely color into your spaces. Like by using some Ultra violet flower vases or artificial flowers to accessorize with.
#3 Smuggle It with The Accessories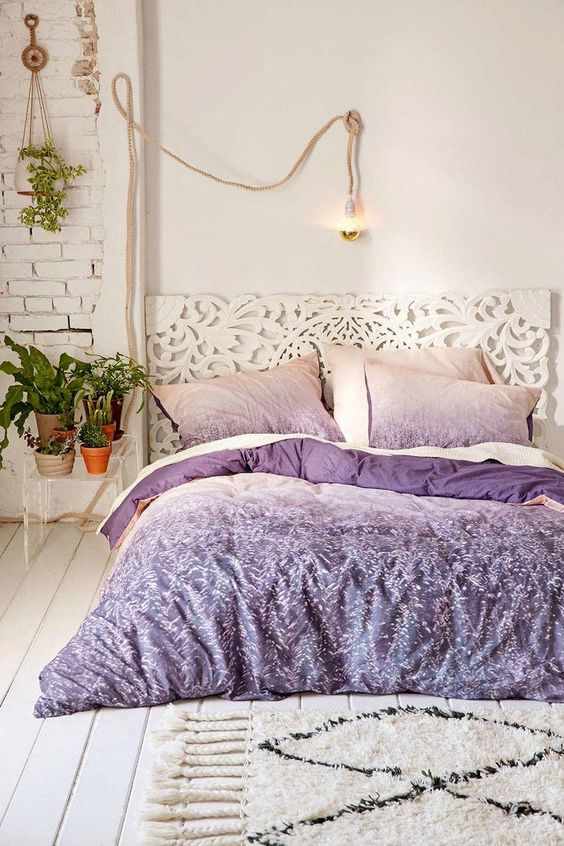 Add some ultra violet toned bed sheets and bed covers or pillow covers to playfully introduce your room with pantone's color of the year. This is another way to invite the new trend home without painting walls or undertaking other more permanent steps.
#4 Paint The Door All Shades Of Purple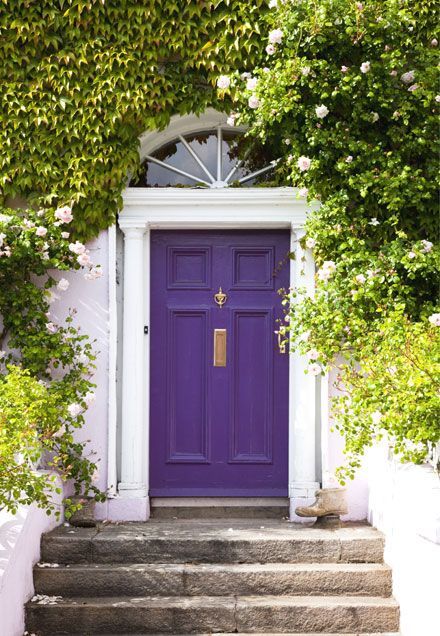 Well painting the town is old news now! It's the time to paint your doors with the pantone color of the year and see the visual delight it forms.
#5 Decorative Wall Fantasy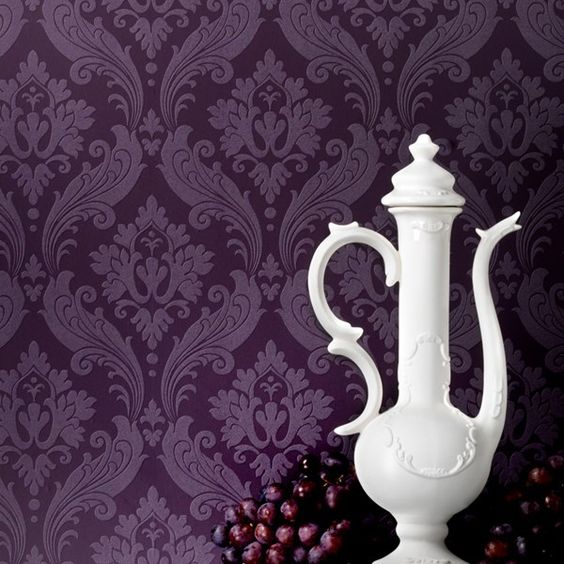 Add ultra violet wallpaper to your room and voila! The purple-toned wallpaper animates the monotonous look of the room and adds a bit of playful atmosphere to it. The space looks lavish yet tasteful and perfect!
#6 Go Bold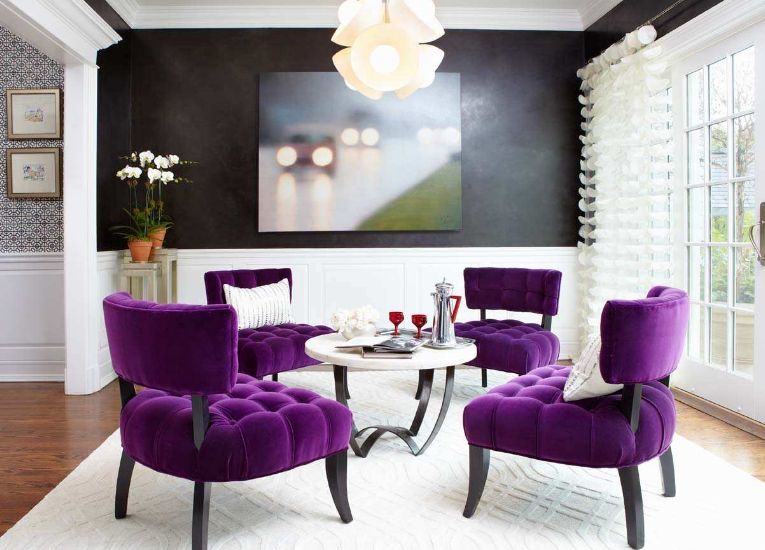 It's time to reconsider these bold colors and bring them into your space for an instant refresh. Pair up dark shaded purple with some stylish furniture and give a redefined makeover to your space.
#7 Corner-It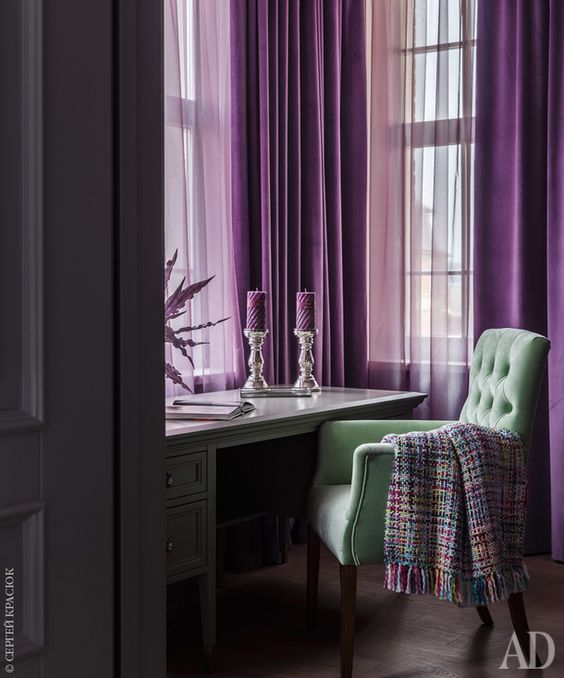 One of the best ways to introduce pantone's color of the year into your interiors is by using it in the cornered spaces like the Curtains and combine it with light toned furnishings.
#8 Vintage Mystery
Violet looks beautiful in the company of antiques! Give some attention to the velvet couch which adds delicate luster to the deep purple shade. Violet and velvet together create a strong vintage arrangement!
So go ahead play creatively with Pantone's ultra violet in any way you like and add this positive shade to your spaces!