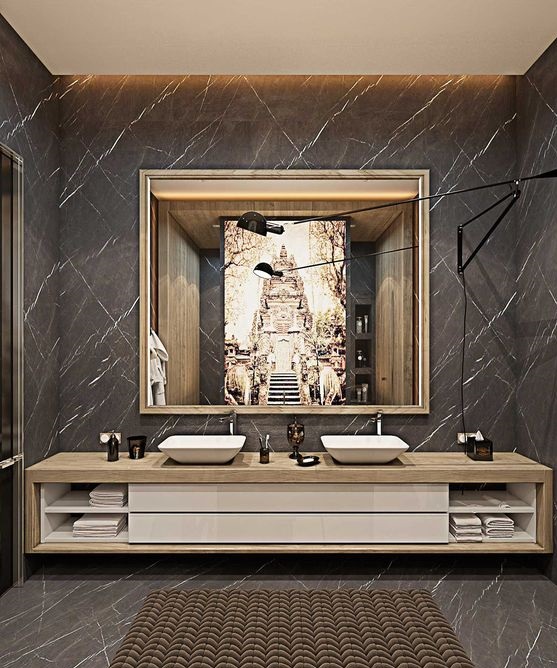 Hacks To Choose The Perfect Bathroom Counter-tops
Indians bathrooms have gotten a recent trending addition to them, namely 'The Vanity Counter-tops'! One of the most popular customizable fittings, the bathroom counter-tops can certainly be a tough choice to select. Worry not; we have curated a list of some gorgeous bathroom counter-top options along with their pros and cons to help you make the right choice.
#Marble Bathroom Counter-tops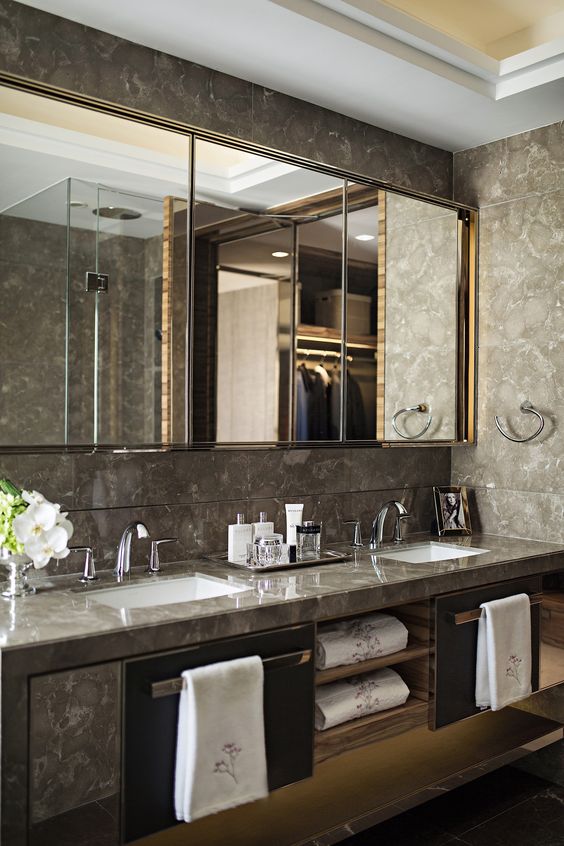 One of the most elegant options for bathroom counter-tops is marble counter-tops. A natural stoned option, marble gives an attractive as well as luxurious look to the bathroom counter-tops.
#Concrete Bathroom Counter-tops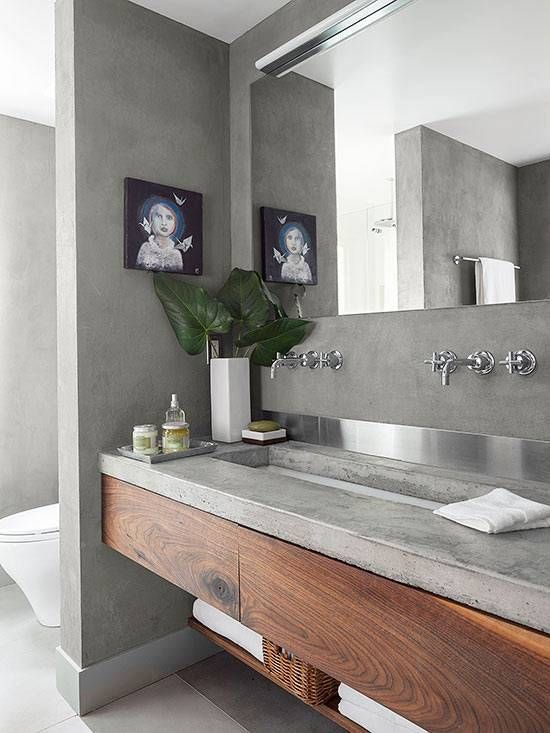 Give an industrial visual appeal to your bathroom counter-tops with the customizable, handcrafted and painted concrete counter-tops.
#Wooden Bathroom Counter-tops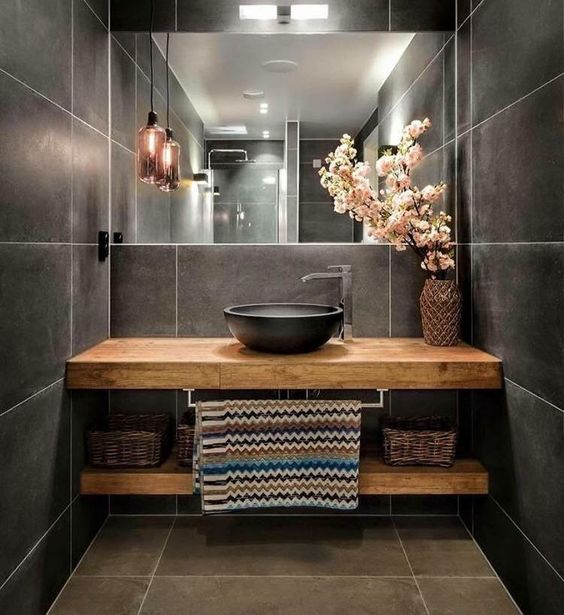 Break away from the common notion that stone is one of the best fit for counter-tops. Try something new and fresh and give a go the wooden counter-tops to make your vanity stand out visually. Although an easy-on-the-pocket option, wooden counter-tops can pose a challenge in terms of their maintenance.
#Granite Bathroom Counter-tops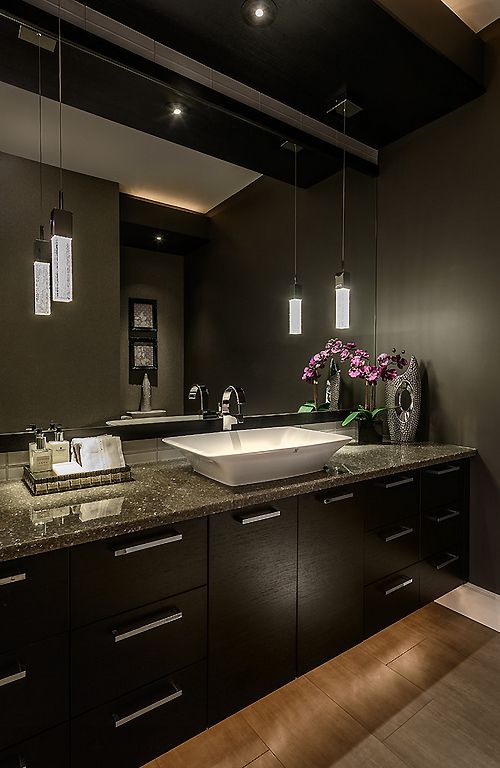 A visually appealing as well as resistant to chipping, granite is definitely the go-to option for bathroom counter-tops. Granite with its speck-like grains is also priced lower as compared to marble counter-tops.
#Onyx Bathroom Counter-tops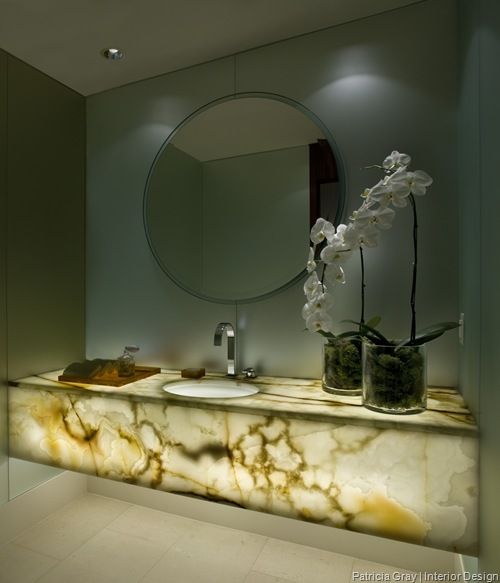 Beautifully textured onyx bathroom counter-tops give a certain stylish element to the vanity and make it stand out even more. For an extra touch under lighting can be added to these stunning bathroom counter-tops.
#Ceramic Tiles Bathroom Counter-tops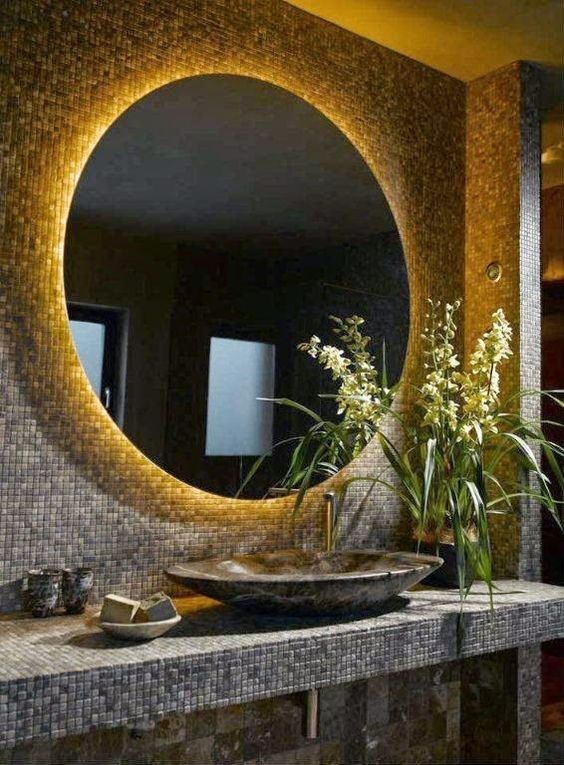 One of the most pocket friendly bathroom counter-tops, ceramic tiles can a give a complete transformation look to your vanity. There is a wide array of colors, designs and patterns to choose from!
#Quartz Bathroom Counter-tops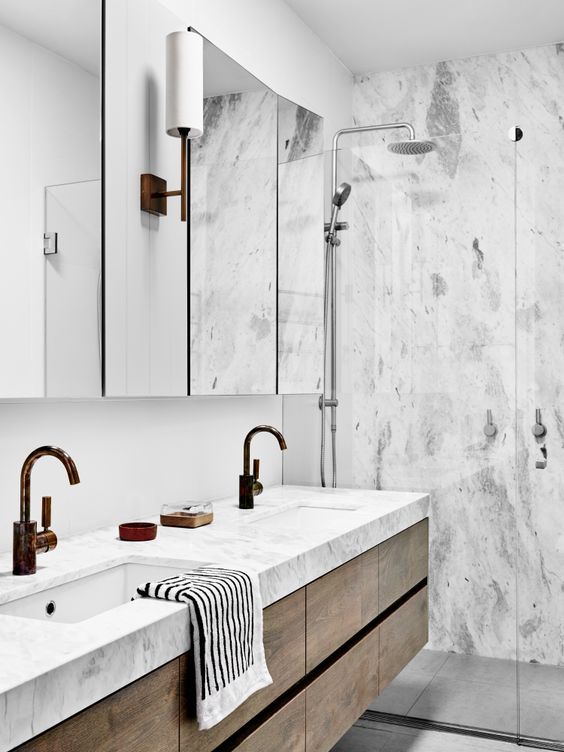 Quartz bathroom counter-tops are one of the trending vanity choices owing to their easy maintenance. Possessing a stone like look these bathroom counter-tops are an extremely durable option to go for.
#Solid Surface Bathroom Counter-tops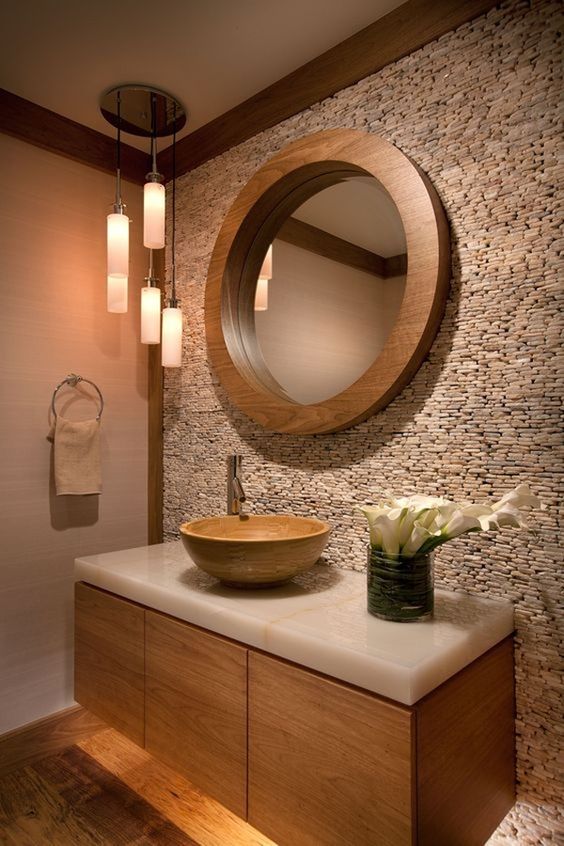 Also known as Corian, the solid surface bathroom counter-tops give a matte finish to the vanity and increase the glam quotient of your bathroom. Also, they are easy to care for and make a desirable bathroom counter-top option.
Choose the perfect counter-top as per your requirements, keeping in mind their maintenance levels and aesthetics listed above.